My Guardian Angel Tuck - Tuck is my loyal companion, get to know my guardian angel

Horsing Around - This is where you can find all my horsie friends and my horsie adventures.

When An American Met A Canadian - Find out what a dangerous combination this is!

Close Encounters of the Star Kind - Here is where I have been abducted by actors!

Travel Diaries - A photo gallery of the trips that I make. Travelling is one of my hobbies.

Kindred Spirits - A tribute to those who touched my heart with their generousity.


Links - Mailing lists I run, friends I know, cool websites I've found, etc.
This page is under construction!
This website is dedicated to the many special people who are no longer in my life - my grandmother, Dora, two friends who died in the WTC tragedy and my best friend Shelley.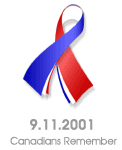 Got comments?



Email to xsculder@rogers.com