An Original and Fanfic library
General, hetero m/m slash and f/f slash original and fan fiction
---
THE
WONDERFUL
WORLD
OF
MAKEBELIEVE
ARCHIVE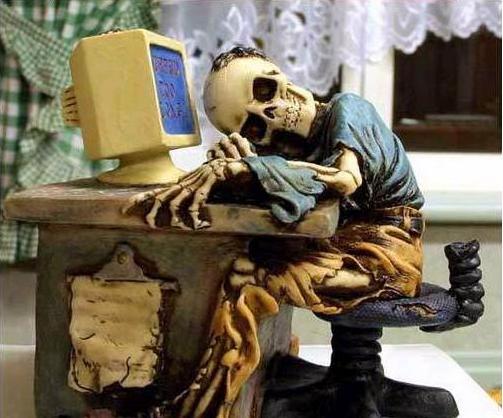 Our Feature author is....tired today
This archive includes Original and Fan based fiction.
Our fiction includes stories from the movies, television, published works and video games and the comics. For those of you who are looking for something different, check out our ORIGINAL FICTION sections.
Curious to see where our stories come from? Come browse the MAILING LISTS page and get the stories before they arrive on site.
Still with me? Still interested in visiting the archive? Then
MAKEBELIEVE HAS BEEN CONVERTED TO AN AUTOMATED ARCHIVE!!!
Still all fandoms, general and slash, but with this new format, you, the authors, have complete control of your work with this self-uploading program, including an edit feature if you want to revise. The upload process is simple, just cut and paste into the story box/template. No need to code anything. No need for txt uploads. The new stories can be uploaded and accessed from here. ENTER AND ENJOY
Authors currently housed on the previous Makebelieve site, I'm asking that you aid in the conversion by uploading your previously posted fics into the new site.
The site is open to submissions from our site visitors as well as the list regulars, so plese feel welcome to post us a fic, or several, when you visit. Its always nice to have a new reader base, doncha know.
For those of you who want to revisit a story you read on the previous archive HERE
The archivist's personal site at is PEJA'S RAVINGS.
Aside from our many fandoms inside the main archive, we also have several smaller archives:
BATSLASH
THE BEASTMASTER FUQ-Q-FEST
EMERGENCY HEART ATTACK ARCHIVE
THE MPREG FUQ-Q-FEST
THE SENSE-X SHADOW ARCHIVE
THE SENTINEL FUQ-Q-FEST ARCHIVE
SHORT SWEET SLASH ARCHIVE
THE ROBIN OF SHERWOOD ARCHIVE
THE XFILES FUQ-Q-FEST ARCHIVE
TEMPLE OF THE SOILED DOVES
is an experiment in weaving dozens of fandoms into a BDSM setting under the control of Labrynth's Demon King, Jareth
And lastly we are putting out a call for stories that have lost their forward momentum and the author would like to see completed by another author. For information, please visit The THE FANFIC ADOPTION CENTER
For the live journal fans, come check out our new bulletin board at THE MAKEBELIEVE LIVE JOURNAL SITE
Oh yeah, one more thing. The authors of fanfic do not own the characters they are writing. They are not getting paid for writing these stories, although they very well should be. Ah well, maybe someday mainstream will get with the picture. Until then, the only thing we're getting from this is the tight community and friendships we make in our sharing.
Let us play in peace, and we'll do the same for you
---
Keep informed as to what is being added to the archive or send us a direct submision.


Click to subscribe to MakeBelieve