STARSKY & HUTCH:
Love stories about two men who happen to be cops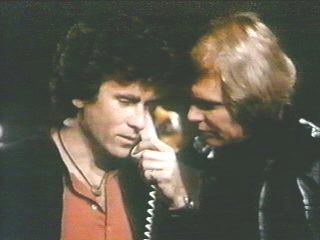 When Simon Marcos commits suicide in prison, neither Starsky nor Hutch feel any sense of relief. While an evil madman exerts his influence from beyond the grave, the two men face a new turn in their relationship.
APPEARANCES
The guys move into their new house, and face new challenges because of their relationship. Meanwhile, a case brings up some old demons from Hutch's past.
The aftermath of a practical joke leads to the removal of some major emotional "blindfolds".
A boring Christmas Day on duty and a small clump of holiday foliage lead in some interesting directions.