Penemuel's Artwork

Most of the artwork I had been doing at first was Smallville, but when I did a Secret Adventures of Jules Verne illo, and then a Stargate skin for my roomie's MP3 player and a wallpaper for one of her stories [which won't be up here yet because it gives things away...], I realized I need to make a page just for the artwork...

I don't know where I've been, but apparently user-defined Photoshop brushes are all the rage. I just discovered these (they must have been around for a while, because most of the ones I found on the net aren't compatible with my old version of PS...), and have been playing with them on some art.

Some of these pictures have been created using an assortment of brushes from the following sites:


---




For all art, click on the thumbnail to see the full sized illustration. Artwork will open in a new browser window -- if you're using a popup-blocker, make sure you remember to allow the new window to open! :)

Smallville Artwork

Story-related Illos & Cover Pix

Cover for
Unwanted Alibi
Cover for
Unwanted Attention
Cover for
Unwanted Alliance
Cover for
Unwanted Acceptance
::tease::
Cover for
Unwanted Accolade
Cover for
Unwanted Alizarine
::tease::
Paradise
my 5th Wave
CLFF story
Watch this space...
...and this one...
...and here...
Miscellaneous Smallville Illos & Wallpapers
The Lovely Luthors
Clark Kent
Lex & Lionel Luthor
Knowledge Is Power
(my new wallpaper)
Cool!
(another new wallpaper)
Sunflower Boys
monochrome
Sunflower Boys
colorized
The Luthors
Zero Consequences?
Rule Them With Strength
Armageddon
Lionel is Satan
Lex as a Seraphim
Lionel Luthor
Creative Forum
Challenge entry
watch this space...
...and this one...
---
The Agency Artwork

Individual Character Pictures

Jackson Haisley
Lead analyst and
National Security Officer
Robert Quinn
Liaison with DHS
and Ex-DCI
Joshua Nankin
Head of the Office
of Technical Services
Terri Lowell
Expert artist
Lex
Computer expert
We don't know his
last name...
A purple variant
of the Haisley character
study above.
...watch this space...
...and this one...
somebody stop me!
Yeep!
Team, Group, or Slashy Pictures
Jackson Haisley &
Robert Quinn
Jackson Haisley &
Robert Quinn
again
Haisley & Quinn
Secrets & Lies
light background
Haisley & Quinn
Secrets & Lies
dark background
You're Hiding Something...
Ever feel like
someone's watching you?
Skin for my
MP3 player
Fields of Innocence
-- Jackson Haisley
And again
White borderless
& Colorized version
Holland's on a
Mole Hunt...
Variation of the last
Holland's obsessing a bit
Quinn forms the
Incident Response Team
Haisley & Quinn
again :)
...watch this space...
and this one
---
Farscape Artwork


Crichton & Crais
Creative Forum
Challenge entry
John Crichton
The Red and the Black
Updated Version
See the original here
Bialar Crais
Creative Forum
Challenge entry
Twisted Triangle
done as Hum MP3
player skin
Crichton & Crais
inspired by my story
Half of Believing
Watch this space...
...and this one...
...and I'm sure
this one, too
Somebody stop me!
---
Other Artwork - Live Source Material


Secret Adventures
of Jules Verne
illo
Gritty New York Streets
Imaging Buffy single
image challenge
My partner's 'Hum'
(MP3 player) skin
Naughty Angel Boy...
Babylon 5
The Battle of the Line
Babylon 5
The Shadows
For a challenge on
the Creative Forum
Nicole Kidman
A Creative Forum
not-challenge -- Alias
The second Creative
Forum challenge
Nick Lea!
The Rhythm of the Heat
Imaging Buffy Restless
challenge
Stargate SG-1
Jack & Daniel
LotR I - Fellowship of
the Ring -- Frodo
LotR I - The Race to the Ford
A Creative Forum
Action challenge entry
LotR I - Boromir's Last Stand
A Creative Forum
Action challenge entry
Jack & Danny again
Lyrics from 'Home'
by The Endparty
Other Artwork - Animated Source Material


Stitch
He's so cute!
Faeries from Fantasia

Aura Battler Dunbine
Ban & Sho
Tonari No Totoro
Totoros & Dustbunnies!
Tonari No Totoro
The Nekobus (Catbus)!
Muraki & Oriya
from Yami No Matsuei
Creative Forum challenge entry
Maleficent
My fave Disney character...
...watch this space...
...and this one...
Somebody stop me!
---


Downloads

Screensavers


I've made some screensavers using my collages and some music files. Since those are HUGE, there are also versions you can download without the music files, which are much smaller files. Just save the .exe file to your desktop and double click on it, and it should automatically install the screen saver. The software I bought to make these says it's simple to use -- if you have ANY problems, let me know, since I haven't had a chance to test one of these after downloading, because I made them. :)

I tried to do a zipped version of the files for quicker downloading, but it didn't make the download any smaller. Sorry!


---


Photoshop Brushes


Okay, I give up. I'm addicted to Photoshop brushes now. I've made some of my own, and have some sets available. The first three are all Smallville-themed, and can be downloaded from here or Club Zero's Downloads section. The fourth set is made up of lyrics from Evanescence songs -- I may be doing more of these when I have some spare time...

These brushes were all made in Adobe Photoshop 6.0, and therefore are usable in that version and higher. Sorry to anyone still using 5.5 -- I just had to upgrade, myself.

The images used to make the Smallville brushes are from the official WB Smallville website, kryptonsite.com, and various screengrabs. No copyright infringement is intended, and no profit will be made. These brushes are linkware; free to anyone who wants to use them as long as you put a link back to me on your site, and please don't claim them as your own work. Each set begins with a small square brush with my name on it, so a) you can remember where you got them :) and b) you can tell when one set ends and another begins. This was an excellent suggestion by Vrya on her (unbelievably useful and beautiful) website.

If you don't know how to use or load brushes, you should check out her tutorial on that site -- it's the best one I've seen anywhere!

I've seen a number of brush sites that claim it's a lot of work making brushes, and while it can be, it's not THAT hard. :) Use them, enjoy them, let me see what you do with them!! Click on the images to download; if that doesn't work, right click and 'save target as'.



Brush Set Smallville 1 - Kryptonian
782kb file -- brush set is approximately 1mb unzipped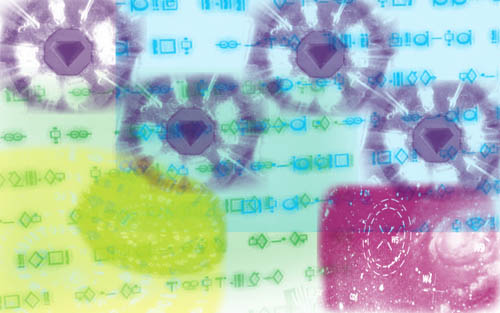 Brush Set Smallville 2 - Locations
433kb file -- brush set is approximately 423kb unzipped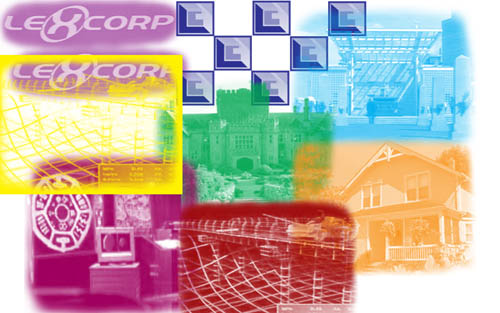 Brush Set Smallville 3 - Characters
891kb file -- brush set is approximately 1mb unzipped


Note: Not all brushes are shown in the image.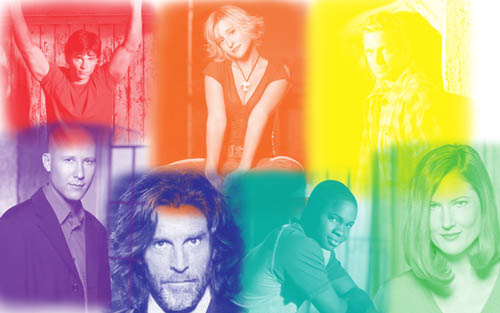 **NEW** Brush Set - Evanescence
3.71kb file -- brush set is approximately 4.64mb unzipped


Note: Not all brushes are shown in the image.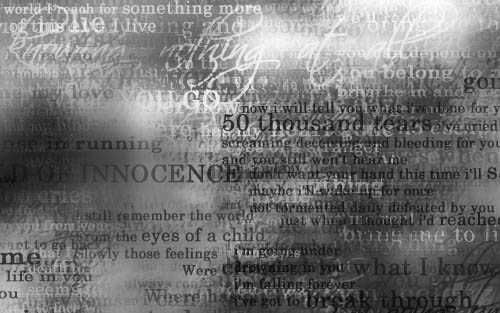 ---
LINKS
SMALLVILLE TAROT
| | |
| --- | --- |
| The Imaging Buffy Yahoo Group | The Creative Forum |
---

© 2003 arkadi_1@yahoo.com
Last updated December 10, 2003. This page is a work in progress -- more to come!

---
All html with the exception of code supplied by others (such as webring or button/link code) is written entirely by Penemuel. No web publishing software has been used. This site is for entertainment purposes only and is not intended to infringe on any copyrights held by the creators of any shows depicted here.

---