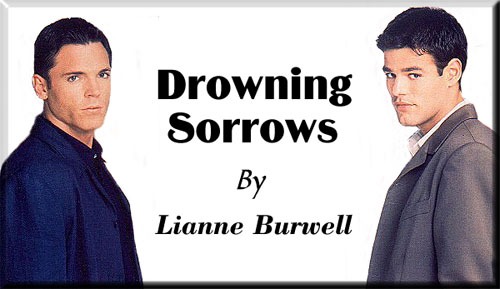 For those not familiar with the characters, Vic is on the left (Nick Lea) and Mac is on the right (Ivan Sergei). Thanks to Sandra for the gorgeous pic.
---
This series has grown so large that I decided it needed its own page.
Now that time has passed, I'm going to combine the chapters of each book into two html files. They are also available as a single text file, zipped.
---
Book One: Drowning Sorrows
For those unfamiliar with my series, Drowning Sorrows builds around the series John Woo's Once a Thief, and the growing relationship between Victor Mansfield and Mac Ramsey. At the end of the TV series, they were apparently killed in an explosion. In *my* world, they took the chance to leave the country, heading for Europe, where they made a life for themselves as security experts... and thieves.
If you want, you can download all of Drowning Sorrows Book One as a zip file here.
---
Book Two: Always a Thief
Always a Thief picks up three years later, when trouble inside the Agency forces the Director to call them in for help, finally admitting that she knew they were still alive. Also drawn in to the trouble is Klaus von dem Eberbach, formerly a Major in NATO Intelligence, now in Interpol. People familiar with the japanese comic (manga) series 'From Eroica With Love' will recognize Klaus.
If you want, you can download all of Drowning Sorrows Book Two: Always a Thief as a zip file here.
---
Revenge of the Bolsheviks
Revenge of the Bolsheviks is the newest book in the Drowning Sorrows series. A mysterious organization kidnaps Mac and the Earl Dorian Red Gloria (also known as the thief Eroica). What are they up to? Starts about six months after the end of Always A Thief.
If you want, you can download all the parts so far of Drowning Sorrows Book Three: Revenge of the Bolsheviks as a zip file here.
Note: Klaus and Dorian (aka Eroica) come from the Japanese comic book 'From Eroica with Love'. Go to the bottom of the page to get a look at them. I did, however, transfer Klaus from NATO Intelligence to Interpol.
---
Drowning Sorrows Side Stories
There is also a couple of side stories that falls between Drowning Sorrows and Always a Thief, and I'm sure that there will be more to come.
A Delicate Touch A Drowning Sorrows PWP. After they arrive in Europe, Mac starts to train Victor in the art of being a thief. Cracking safes definitely calls for a delicate touch.

Anniversary Victor, Mac and I celebrate the first anniversary of the Drowning Sorrows Series (it's really been a *year*?)

Thanks to Ned and Leny (aka Theban Band) for letting me use their gorgeous Mac/Vic images on my page. For more of their artwork, including some breathtaking Mulder/Krycek pictures, check out the Red And The Black, aka RatB.
---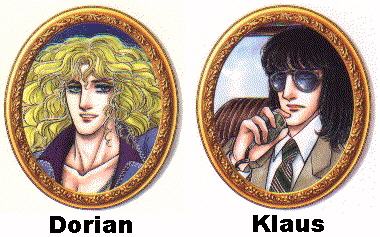 There are now *two* all-Once A Thief zines! Beautiful package, great art and fantastic stories!

Return to the Main Page.
I live for feedback! Please e-mail me at: lburwell@kingston.net.