Werewindle's Den
Welcome to my on-line lair.
Here you will find fanfiction, original fiction, art, fanart, icons - even a story rec or three.
Most of the stories here are Slash. That means relationships and sexual situations between men. So if that offends you please leave. There are some stories here with a R or NC-17 rating, they'll be clearly marked so watch for those.
If you chose to continue and read stories you are too young to read or are offended by it's your own damn fault. All ratings and warnings are clearly marked. Heed them.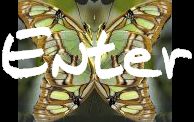 Disclaimer:


All publicly recognizable characters, settings, etc. are the property of their respective owners. The original characters and plot are the property of the author. No money is being made from this work. No copyright infringement is intended.

© Werewindle and Grayswandir 2001-2012.