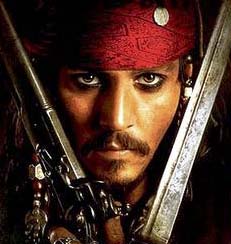 WELCOME TO THE



OF THE POTC ARCHIVE
Avast, me hearties - Pirate Booty be what you'll find in these pages
AT THIS TIME, THIS ARCHIVE IS UNDER CONSTRUCTION. PLEASE BE PATIENT.
This is an archive for POTC slash.
For those of you who don't know what slash is - that's a story depicting relationships between two characters of the same sex. If you find this concept offensive, or if you are not of legal majority - GO AWAY.
However, if you are of legal age, understand we won't be held accountable for your injured sensibilities if you choose to ignore the warning above, or are looking for some great Pirates slash, then come on in
SAVVY?
Nothing in these or the following pages is meant to infringe on anyone's rights. We are doing this for fun and make no money off these stories