<![if !vml]>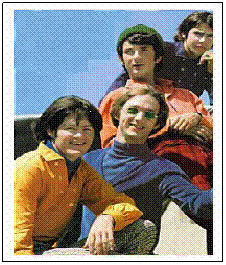 <![endif]>The Monkees
Fan Fiction
Archive
Save the Fan Fiction
Though Monkees fan fiction is going strong through several websites and groups, the hey day of posting a bulk of stories is in the past. That and the decision by Fanfiction.net in dropping real music groups, many of the stories are now lost. Websites that once housed Monkees fan fiction are falling victim to disuse and/or change of the interested of their owners.
It is my goal to find and gather stories to archive on one site to be read by new comers that come to the fandom and by those who read them when they were first posted on the net.
Efforts are being made to contact the authors of these stories. If you find your stories at this archive and wish to have them removed, please *email me* to remove them.
If you wish for feed back, *email me* your current email address so you may receive feed back for your work.
Links by Title by Author Live Journal
@2005 Paula Collins, Save the Monkees Fan fiction Project. Stories written and published on the net for public consumption.